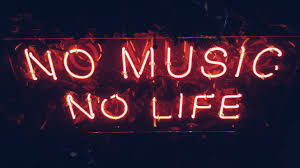 Music
Music is one of the most important parts of culture. Music often gives people a sense of representation, especially in places where inequalities are so prevelant. Music is one of the most important influencial forms of art, helping a lot of people through hard times. There are millions of different types of music and thaey all have large cultural impact.
RAP
Before rap was rap, West African musicians were telling stories rhythmically, with just the beat of a drum for accompaniment. Meanwhile, folk artists from the Caribbean Islands were also telling stories in rhyme. Run-DMC and N.W.A. are very influencial in rap in the 1980s. Later, in the 90s, the east and west rivalty raised a lot of attention and rap has continued to have a great influence.
LATIN MUSIC
Latin music is very broad, it includes salsa, reggaeton, pop, and a million other things. But, latin pop has managed to become popular in the united states. Artists such as Maluma, Bad Bunny, Ricky Martin, Selena Quintanilla, Juanes, Daddy Yankee, and CNCO.
R&B
Rhythm & Blues (abbreviated R&B) is a term used to describe the blues-influenced form of music which has been predominantly performed by African-Americans since the late 1930s. The "Rhythm & Blues" term was created to replace the designation "race music," which until then was the standard catch-all phrase used in reference to most music made by blacks at the time. Some of the most iconic singers of our generation sing R&B.
POP
Pop music is "Popular". Pop music defines the twenty-first century and many cultural shifts.
BROADWAY
In The Height is the best broadway show in my opinion. It has incredible representation of latinos, therefore it is the epitome of greatness.